skip to text
Account holders - you may see some discrepancies in your account's order history at the moment, we are aware and are working on fixing these. Thank you!
We have a new look! New website, same Zipper Shipper.
Contact Us: 1-800-344-6136 | info@zippershipper.com
Product Details
Common uses
Marine environments
tents
RVs and campers
greenhouses
outdoor structures
Description
Zipper Shipper's most weatherproof zippers! These zippers are constructed from #10 gauge coil. Zipper teeth measure 10mm (½ inch) wide when zipped. Zippers are water repellent and UV resistant, with polyurethane coatings made by Dupont. Each zipper has a 316 stainless steel slider, insertion pin and retainer box on the bottom for rust-free operation. Available in black only, with your choice of one or two-handle slide, up to 108 inches long. These are one-way zippers (they have one slider).
Note: If the 1-handle slider is selected, the slider will be a reverse-bale slider. This means the pull tab on the zipper will fall on the "seam" side of the zipper, and the teeth will be hidden when the zipper is sewn in.


Tip: Coil offers both more strength and more flexibility in negotiating curves than plastic or metal zippers.
Policies
Don't miss our Guides

Expedited
Shipping Available


As Seen In: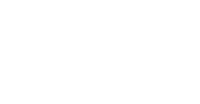 OUR CUSTOMERS ARE "SEW" HAPPY!
---
Thanks for the great service! Will shop with you again in the future.
Ally,
Calgary, Alberta, Canada
I enjoy doing business with a family business.
I am astounded and happy about how quickly the four spools of Gutermann thread got to me. Thank you very much.
Read All Testimonials