skip to text
Account holders - you may see some discrepancies in your account's order history at the moment, we are aware and are working on fixing these. Thank you!
We have a new look! New website, same Zipper Shipper.
Contact Us: 1-800-344-6136 | info@zippershipper.com
Product Details
Description
Clothing Kit - Zipper Slider Repair Kit
By Zipper Rescue
Need to replace the sliders on clothing like jackets, jeans, pants, skirts, or dresses? Not sure exactly which sliders you need? The Zipper Rescue Kit contains an assortment of the most common types of replacement zipper sliders found on clothing to help with slider repairs.
The Clothing Kit is designed for repairs on jeans, skirts and slacks, purses, sweatshirts, jackets, etc.
Includes 11 sliders, 6 top stops and 4 bottom stops of various sizes.
It also comes with a helpful sizing guide and detailed instruction manual for how to repair your slider. The repairs require a standard pair of pliers and wire cutters.
Contact information is inside the kit for excellent customer service and hard-to-find parts.
Parts Included:
Sliders
(2) #5 Coil - Black
(2) #3 Coil - Sliver
(2) #4.5 Metal Tooth - Brass
(2) #5 Metal Tooth - Antique Brass
(2) #5 Molded Plastic Tooth - Black
(1) #3 Molded Plastic Tooth - Black
Stops
(6) Top Stops - Black and Gold
(4) Bottom Stops - Gold

Please Note:
- Missing or visibly damaged teeth on zippers cannot be repaired.

- Missing or damaged box or pin pieces at the bottom of a jacket zipper cannot be replaced or repaired
Policies
Don't miss our Guides

Expedited
Shipping Available


As Seen In: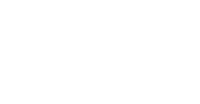 OUR CUSTOMERS ARE "SEW" HAPPY!
---

Thanks for the great service! Will shop with you again in the future.
Ally,
Calgary, Alberta, Canada

I enjoy doing business with a family business.

I am astounded and happy about how quickly the four spools of Gutermann thread got to me. Thank you very much.
Read All Testimonials