skip to text
Account holders - you may see some discrepancies in your account's order history at the moment, we are aware and are working on fixing these. Thank you!
We have a new look! New website, same Zipper Shipper.
Contact Us: 1-800-344-6136 | info@zippershipper.com
Mattress Cover Zippers
Mattress Cover Zipper - #5 Coil Separating
Available in White only.
Length: Up to 315 inches
From $31.49
Zippers for mattress covers are extra long, measuring 315? in length. This length will go all the way around a king-sized mattress or a California king. If you are working with bedding for smaller mattresses, for instance queen or double beds, these zippers can be shortened. These zippers are stocked in white, since that is the most common color needed for bed linens. The uses for these extra long nylon coil zippers are not limited to repairing or replacing zippers on mattress covers and duvet covers ? they can be used for cushions, upholstery, automotive, aviation or any use where you need a very long but medium weight zipper. This is one of our longest separating zippers.
As Seen In: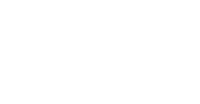 OUR CUSTOMERS ARE "SEW" HAPPY!
---

Thanks for the great service! Will shop with you again in the future.
Ally,
Calgary, Alberta, Canada

I enjoy doing business with a family business.

I am astounded and happy about how quickly the four spools of Gutermann thread got to me. Thank you very much.
Read All Testimonials