skip to text
Account holders - you may see some discrepancies in your account's order history at the moment, we are aware and are working on fixing these. Thank you!
We have a new look! New website, same Zipper Shipper.
Contact Us: 1-800-344-6136 | info@zippershipper.com
Antique Nickel Metal Zippers
#5 Antique Nickel Separating (Jacket) Zipper
Available in Black only.
Length: Up to 36 inches
From $7.47 - $7.91
What Are Antique Nickel Metal Zippers?
Antique nickel metal zippers are similar to nickel-toothed zippers, however, unlike regular nickel zippers, the teeth are not shiny silver in color. Rather, the metal has undergone an "antiquing" process which creates a dull, burnished finish. Nickel zippers are extremely strong for their size.
What Sizes Are Offered?
Currently antique nickel zippers are offered in a #5 gauge only.
Where Are Antique Nickel Metal Zippers Used?
Antique nickel zippers can be found anywhere strong, medium-weight zippers are needed, including in leather jackets, aviator jackets, and motorcycle jackets.
As Seen In: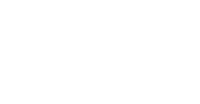 OUR CUSTOMERS ARE "SEW" HAPPY!
---

Thanks for the great service! Will shop with you again in the future.
Ally,
Calgary, Alberta, Canada

I enjoy doing business with a family business.

I am astounded and happy about how quickly the four spools of Gutermann thread got to me. Thank you very much.
Read All Testimonials