skip to text
To provide a better shopping experience, our website uses cookies. Continuing use of the site implies consent. Learn More
Contact Us: 1-800-344-6136 | info@zippershipper.com
#2 Invisible Zipper Closed-End Zipper Sampler Pack
Item #ZIPIV02-300-009IN-SPL
Added to Cart
#2 Invisible Zipper Closed-End Zipper Sampler Pack
$22.45
Item #ZIPIV02-300-009IN-SPL
Product Details
Description
Need one of each color for a physical reference/color matching, or just want a colorful stash of invisible zippers? Within each "Sampler Pack", you will receive one each of all 27 colors in the same length*. Great for gifts!
A quantity of 1 entered for a sample pack actually means you will receive 27 zippers, one in each color. A quantity of 2 sample packs means you will receive 2 of each color, 54 zippers.
This is a great way to see the entire color palette that we stock. The color shades found in #2 invisible sample packs are representative across zipper styles - meaning the shade of red found in a sampler pack of #2 invisible closed end zippers is the same shade of red offered in other styles of zippers, for example invisible zippers and molded plastic zippers. So a sampler pack can serve the same purpose as a color card for all zipper styles.
*Please note - we do not currently stock the green-light color in 9", but will instead include a 22" zipper of that color in the 9" sampler pack.
Policies
Don't miss our Guides

Expedited
Shipping Available


As Seen In: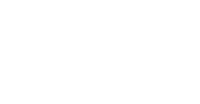 OUR CUSTOMERS ARE "SEW" HAPPY!
---
Thanks for the great service! Will shop with you again in the future.
Ally,
Calgary, Alberta, Canada
I enjoy doing business with a family business.
I am astounded and happy about how quickly the four spools of Gutermann thread got to me. Thank you very much.
Read All Testimonials