skip to text
To provide a better shopping experience, our website uses cookies. Continuing use of the site implies consent. Learn More
Contact Us: 1-800-344-6136 | info@zippershipper.com
#5 Aluminum Two-Way Separating (Jacket) Zipper
Item #ZIPAL05-200-0580-Y-36IN
Added to Cart
#5 Aluminum Two-Way Separating (Jacket) Zipper
$7.04
Item #ZIPAL05-200-0580-Y-36IN
Product Details
Common uses
Coveralls
outerwear
motorcycle jackets
driving jackets
coats
jumpsuits
Description
#5 2-way aluminum zippers are made of medium-weight metal and feature teeth that measure approximately 5mm (1/4 inch) wide when zipped. They are also called dual zippers, double zippers, or two-head zippers. #5 aluminum 2-way zippers separate at the bottom, jacket-style. They have a silver finish. These are 2-way zippers (they have two sliders). When the zipper is installed in a jacket, the bottom slider can move up the track, unzipping the lower portion of the zipper and allowing one's legs room to move around more freely. Great for long coats!
Policies
Don't miss our Guides

Expedited
Shipping Available


As Seen In: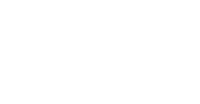 OUR CUSTOMERS ARE "SEW" HAPPY!
---
Thanks for the great service! Will shop with you again in the future.
Ally,
Calgary, Alberta, Canada
I enjoy doing business with a family business.
I am astounded and happy about how quickly the four spools of Gutermann thread got to me. Thank you very much.
Read All Testimonials