skip to text
To provide a better shopping experience, our website uses cookies. Continuing use of the site implies consent. Learn More
Contact Us: 1-800-344-6136 | info@zippershipper.com
Zipper Grab Bag - Assortment of 10 Zippers
Item #ZIPSALE-011
Added to Cart
Zipper Grab Bag - Assortment of 10 Zippers
$10.00
Product Details
Description
What could be more fun than a grab bag of 10 assorted zippers? The zippers in the grab bag can be any color, length, or material, and they can be open-ended or closed-ended. Draw inspiration from your surprise bag of zippers!
These are also great if you're looking to pick up some zippers inexpensively for teaching and practicing sewing with zippers. Also great for gifts!
**Photo is an example only. Actual zippers will vary. Every grab bag contains 10 randomly selected zippers. 
Policies
Don't miss our Guides
stocking stuffer
bought these as a stocking stuffer for my mom. She loved it
Zipper grab bag
As a hobbyist who never quite knows what she's going to create next, the zipper grab bag fit the bill because the assorted sizes made it possible to use an "exact" one for one project and, because the others were longer, I was able to cut them to size. Color choices were acceptable as the projects weren't "fashions." I'll probably order another "bag" soon!
My selction of zip
I love the variety of zippers I got I use them frequently thank you for the fast shipment.
Very happy
I am very happy with the variety of length, colors and materials in this grab bag of 10 zippers. Can't wait to use them!
Nice zippers
Nice zippers . Some are a little hard to open .

Expedited
Shipping Available


As Seen In: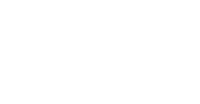 OUR CUSTOMERS ARE "SEW" HAPPY!
---
Thanks for the great service! Will shop with you again in the future.
Ally,
Calgary, Alberta, Canada
I enjoy doing business with a family business.
I am astounded and happy about how quickly the four spools of Gutermann thread got to me. Thank you very much.
Read All Testimonials