skip to text
To provide a better shopping experience, our website uses cookies. Continuing use of the site implies consent. Learn More
Contact Us: 1-800-344-6136 | info@zippershipper.com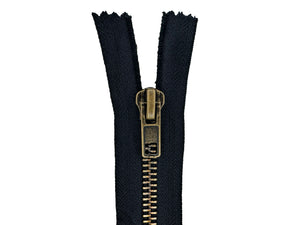 #10 Antique Brass Heavy Duty Separating (Jacket) Zipper
Item #ZIPAB10-100-0580-Y-020IN
Added to Cart
#10 Antique Brass Heavy Duty Separating (Jacket) Zipper
$11.79
Item #ZIPAB10-100-0580-Y-020IN
Product Details
Common uses
Leather jackets
Chaps
Bomber jackets
Construction clothing
Coats
Sweatshirts
Hoodies
Description
#10 antique brass heavy-duty separating zippers are made of heavy-gauge metal and feature teeth that measure approximately 10mm (1/2 inch) wide when zipped. These jumbo zippers separate at the bottom, jacket-style. The zipper teeth have a dull gold/brass finish. These are one-way zippers (they have one slider). They are the strongest antique brass zipper available from Zipper Shipper. For a zipper with a shiny brass finish, see #10 Brass Zippers.
This zipper is right-handed unless you check the box for "make left-handed."

Policies
Don't miss our Guides

Expedited
Shipping Available


As Seen In: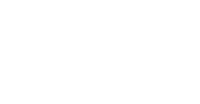 OUR CUSTOMERS ARE "SEW" HAPPY!
---
Thanks for the great service! Will shop with you again in the future.
Ally,
Calgary, Alberta, Canada
I enjoy doing business with a family business.
I am astounded and happy about how quickly the four spools of Gutermann thread got to me. Thank you very much.
Read All Testimonials