skip to text
Account holders - you may see some discrepancies in your account's order history at the moment, we are aware and are working on fixing these. Thank you!
We have a new look! New website, same Zipper Shipper.
Contact Us: 1-800-344-6136 | info@zippershipper.com
Product Details
Common uses
Jeep / sport utility vehicle windows
Description
This Jeep zipper is designed to replace Jeep Wrangler soft top zip-out rear window zippers, which use a #10 coil zipper. "10C" can usually be found on the back of the old slider which will indicate it is a #10 coil zipper. The zipper measures 94 inches long and has two, two-handle sliders for inside and outside access. The zipper chain opens from both ends, and is fully detachable on one end. The handles on the sliders are teardrop shaped, longer than the originals for more leverage, but do not come with the cording string. The zipper tape is extra-wide for easier installation.

All zippers and sliders are black.

Please note: These zippers are meant to be used with both sides used together. They do not mate with the OEM zipper.

Total width: 2 1/8 inches
Policies
Don't miss our Guides

Expedited
Shipping Available


As Seen In: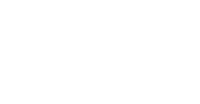 OUR CUSTOMERS ARE "SEW" HAPPY!
---
Thanks for the great service! Will shop with you again in the future.
Ally,
Calgary, Alberta, Canada
I enjoy doing business with a family business.
I am astounded and happy about how quickly the four spools of Gutermann thread got to me. Thank you very much.
Read All Testimonials