skip to text
Account holders - you may see some discrepancies in your account's order history at the moment, we are aware and are working on fixing these. Thank you!
We have a new look! New website, same Zipper Shipper.
Contact Us: 1-800-344-6136 | info@zippershipper.com
#3 Silver Metallic Coil Continuous Zipper Chain by the Yard
Item #CHNMNY03-100
Product Details
Description
The #3 silver metallic nylon coil continuous zipper chain is an elevated version of the standard nylon coil zipper chain. This zipper chain is lightweight and features silver plated coiled teeth that measure approximately 3mm (1/10 inch) wide when zipped. It has the appearance of a metal zipper, but the flexibility of a coil zipper.
Zipper sliders sold separately. #3 nylon coil sliders sold by Zipper Shipper® are compatible with this zipper chain. Silver/nickel sliders will match the color of the zipper chain.
Suitable for 1- and 2-way zippers. You can make both 1-way and 2-way zippers from nylon coil zipper chain. A 2-way zipper that opens from the middle bag-style can be constructed by simply attaching the sliders in the configuration you want. 
Zipper chain can only be used for closed-end zipper applications. Separating zippers (up to 30 ft) can be found via our Bottom Separating Zippers listings.
Policies
Don't miss our Guides

Expedited
Shipping Available


As Seen In: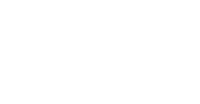 OUR CUSTOMERS ARE "SEW" HAPPY!
---

Thanks for the great service! Will shop with you again in the future.
Ally,
Calgary, Alberta, Canada

I enjoy doing business with a family business.

I am astounded and happy about how quickly the four spools of Gutermann thread got to me. Thank you very much.
Read All Testimonials