skip to text
To provide a better shopping experience, our website uses cookies. Continuing use of the site implies consent. Learn More
Contact Us: 1-800-344-6136 | info@zippershipper.com
#10 Zipper Bottom Stops
Item #PBTAB10-001
Added to Cart
#10 Zipper Bottom Stops
$1.50
Product Details
Description
Bottom stops are the metal components found toward the bottom end of the zipper that closes off the zipper. Bottom stops are only found on closed-end zippers. They are also known as "bottom stoppers."
#10 bottom stops are recommended for #10 and #8 zippers. 
Not sure which stop to get?  
- Silver stops pair best with nickel and aluminum metal zippers. They also pair well with any color molded plastic or nylon coil zipper
- Brass stops pair best with brass metal zippers and with molded plastic zippers with yellow hues (think yellow, gold molded plastic zippers)
- Antique brass stops pair best with antique brass metal zippers and with molded plastic zippers with brown hues
- White stops pair best with white molded plastic zippers
- Black stops pair best with black molded plastic zippers
Note: Bottom stops are used as top stops on nylon coil chain.
Policies
Don't miss our Guides

Expedited
Shipping Available


As Seen In: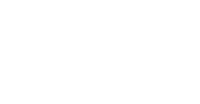 OUR CUSTOMERS ARE "SEW" HAPPY!
---
Thanks for the great service! Will shop with you again in the future.
Ally,
Calgary, Alberta, Canada
I enjoy doing business with a family business.
I am astounded and happy about how quickly the four spools of Gutermann thread got to me. Thank you very much.
Read All Testimonials